Why you shouldn't be afraid of sugar
5 popular myths about sugar
Half a century ago, fats were blamed for all human diseases. Now sugar has taken their place and, as expected, the word itself – sugar – has become overgrown with terrible myths. Let's say thank you to medicine and science, which confidently declare that we are mistaken in many ways.
Myth 1: Sugar is a drug, and therefore evil
Sweet is pleasant to eat – this is how our biological mechanisms, developed by evolution, work. But this fact has nothing to do with drug addiction.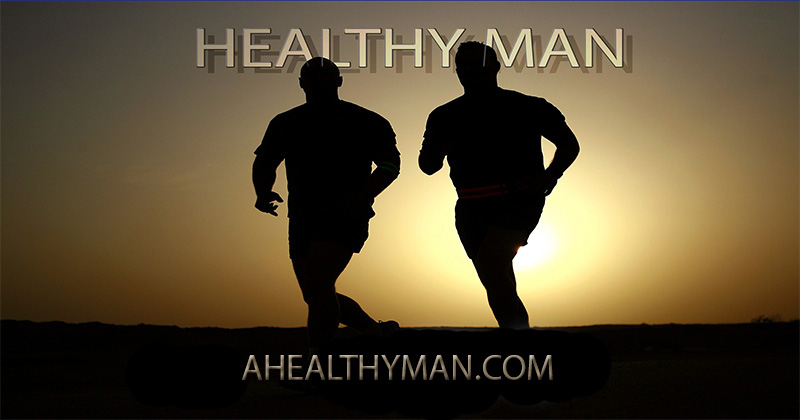 Babies eat fatty and sweet mother's milk. Sugars are found in fruits and vegetables, which have been part of the human diet since ancient times. The need for sweets is absolutely natural for us.
Myth 2: Sugar is the cause of diabetes
There is a connection, but not at all direct. Excessive consumption of sugar can lead to obesity, which, in turn, can provoke the development of the disease. It should be understood that even obesity is only one of the possible factors for the appearance of diabetes, and not a direct cause.
Diabetes develops against the background of metabolic syndrome, which leads to a decrease in tissue sensitivity to insulin. As a result, carbohydrate and lipid metabolism is disrupted, which leads to the disease.
But there are many reasons for the development of the syndrome: age, sedentary lifestyle, bad habits, diseases of the cardiovascular system and not only.
Myth 3: Sugar provokes and aggravates children's hyperactivity
Many parents, in pursuit of health, deprive their children of sweets. Therefore, on rare holidays, having access to it, they literally go crazy! Excitement and joy beyond the ordinary are caused solely by an emotional surge from the fact that children can finally indulge in sweets.
Back in 1995, a large-scale study was conducted on the effect of sugar on the children's nervous system. Scientists have not found any correlations. Activity is a normal condition for a child.
Myth 4: Fructose is healthier than regular sugar
It is important that the recommendations to replace sucrose with fructose, as a more harmless alternative, are outdated. It is worth limiting its use as added sugar in finished products, giving preference to natural fruits and berries.
The fact is that fructose is broken down in the liver, being converted into fat. It helps to increase appetite, since, unlike sucrose, it does not affect insulin and the production of the "satiety hormone" leptin. As a result, there is a risk of overeating. It turns out that dietary sweets on fructose are not so -dietary-.
Myth 5: Sugar is bad for teeth
When eating sweets, sugars remain in the oral cavity – an excellent breeding ground for bacteria. But caries develops only when there is no regular hygiene.
Brushing your teeth after eating, using dental floss and an irrigator is the key to healthy enamel.
From which products do we get sugar?
Today there is a problem that in addition to the natural sugar that fruits, vegetables and milk contain, we consume added sugar. And the following is very important here – we cannot always detect it and correctly calculate the amount.
Store-bought yogurts, cookies, carbonated drinks, juices, breakfast cereals, sauces, semi-finished products and even ready-made meat – you can find added sugars almost everywhere.
According to research, about 75% of finished products from the store contain added sugar. These are the names they hide under on product labels:
sucrose
glucose
dextrose
maltose
molasses
molasses
fruit juice concentrate
syrups (cane, corn, maple, etc.)
The World Health Organization (WHO) recommends that no more than 5% of all calories consumed should be taken away from added sugar. It is important to remember here that the recommendation does not apply to natural sugar in fruits, vegetables and milk – it is not necessary to limit them in the diet without medical indications.
Let's use an example to calculate.
Let's take a person with a 2,000 kCal diet. For him, the safe -dose- of added sugar will be 30 grams. Or 12 teaspoons without a top. And this includes everything – added sugar in purchased products, and the sugar that we pour into tea or coffee.
The average person consumes about 17 teaspoons of sugar – almost 1.5 times more than the healthy norm. WHO calls for a review of the diet and reduce sugar consumption by 2 times. But he does not recommend giving it up completely. Strict restrictions often lead to breakdowns, overeating up to the development of eating disorders (RPP).
How does sugar affect our health?
Sugar is involved in many biochemical processes.
Firstly, it is a carbohydrate, which means it gives energy to cells.
Secondly, with moderate consumption, sugar has a beneficial effect on cognitive abilities: it improves memory, concentration and cognitive functions.
Third, glucose is involved in the synthesis of hormones, including serotonin, which is responsible for our mood.
Total rejection of sweets can play a cruel joke with our emotional state. Everyone knows that the forbidden fruit is especially sweet, and losing it, we can experience deep stress and dopamine hunger. When there is sugar in the diet, the dopamine response first reaches bright peaks, but decreases quickly enough. To sum it up in a nutshell: in order not to want sweets, you need to eat sweets.
Today, there are debates in the scientific community about how different sugars affect health. One thing is clear: we will definitely feel better when we think less about the dangers of sugar.
What is the difference between white and brown sugar?
By and large, there is no difference in them. As for the nutritional value, it is extremely insignificant. This is if we talk about beet or cane sugar.
You can learn more here.